I got new glasses and I love them! :)
I went to Nissen (on Tammelan puistokatu here in Tampere) to have my eyes checked a couple of weeks ago, after having noticed I couldn't really see the PowerPoints teachers were showing us during lectures anymore.
The optician there was extremely nice and helpful, and she encouraged me to try on glasses that I would never have thought of trying on myself.
At first I wasn't sure about these ones, since they are soooo much bigger and so different from my old ones (okay, they're blue like the last ones, but still). As soon as I tried them on, though, I was sold.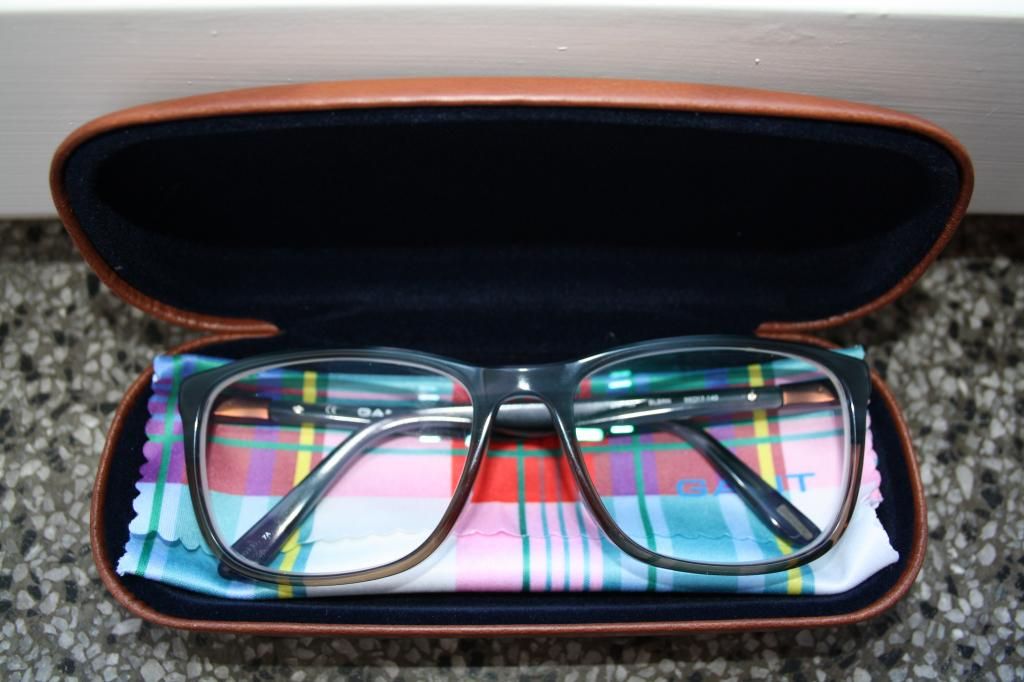 It's going to take a little time to adjust to these, because my eyesight has got a lot worse since the last time I went to an optician. The world looks a bit wonky and distorted now, and I feel a bit drunk half the time, to be completely honest. ;)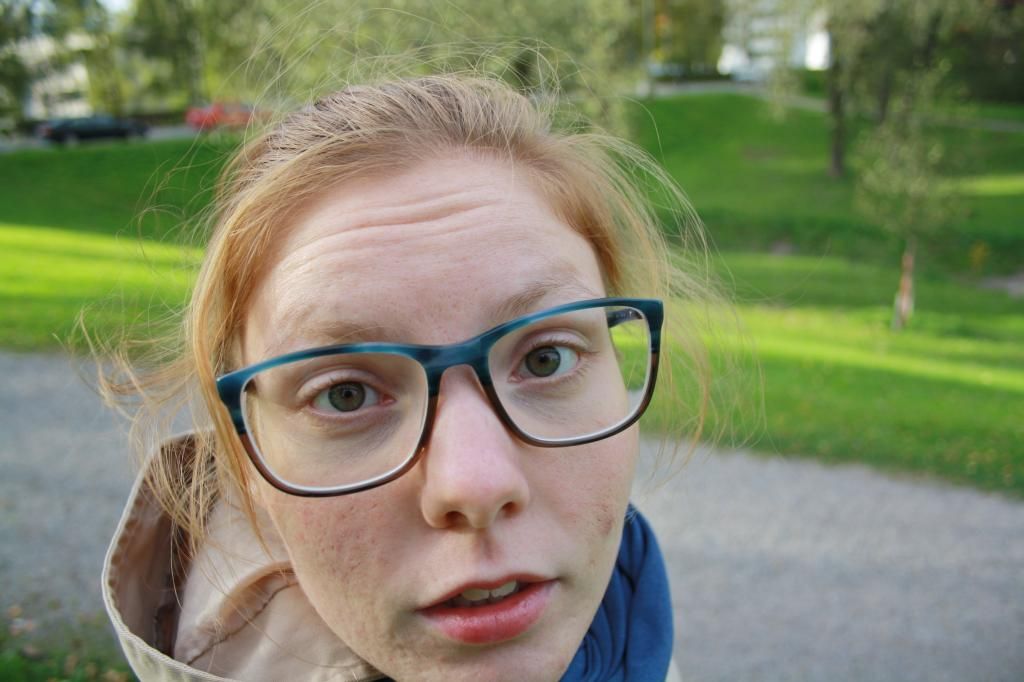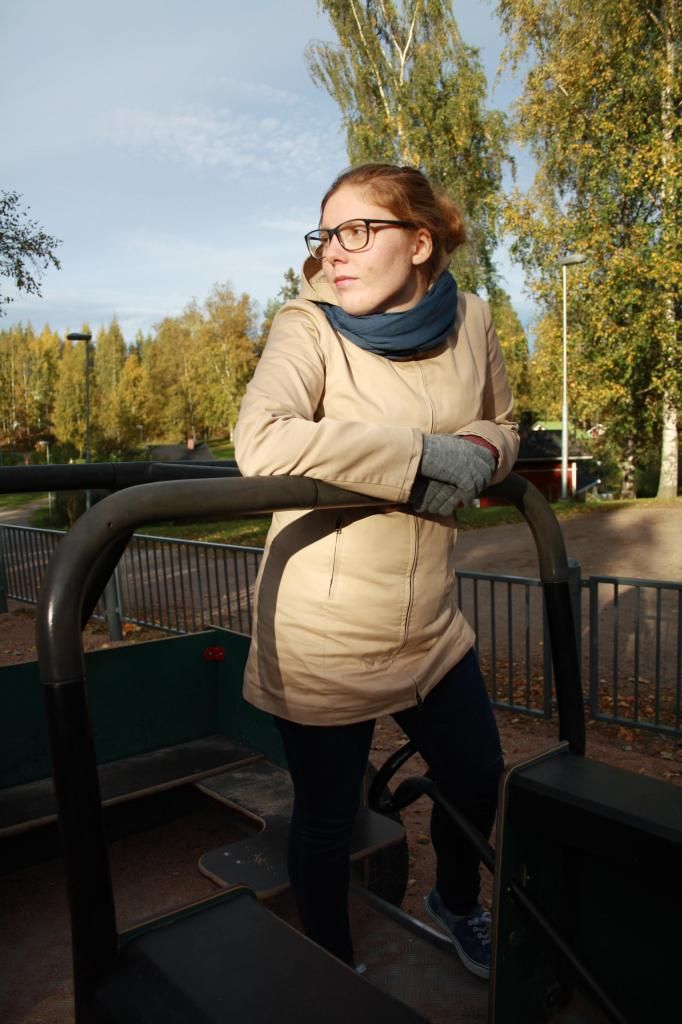 For anyone that's interested: the glasses are by Gant and cost about 250 euros altogether (can't remember the specific sum), and since I'm a student I got 10% off of my purchase, which was amazing. Any kind of discount is a great thing when living on a student budget!